Customer Service Representative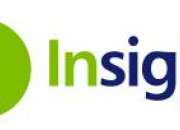 Datos del aviso
Publicado
15 de Junio

/ 13:51hs
Anunciante:
Carelys, Marrero
Detalles del aviso
Customer Service Representative to work in a call center providing information and customer support. Full time job Monday to Sunday and Holidays. Rotating shift 24/7. Must have complete availability to work.
Please send Resume to the following fax 787-625-1928 or send by email to recursoshumanos@icommpr.com.

Requirements:
- Fully Bilingual
- Must have at least one year of experience in a customer service call center.
- Have graduated from high school with a diploma or equivalent post graduate studies at a university or institute.
- Good management and experience in a computer programs Word & Excel.
- Excellent computer skills and able to type 30 words per minute.
- Capable of responding to a high volume works and calls.
- Team work skills
- Good conflict managements with difficult people and behaviors.
- Have good verbal and written communications.
- Must possess high professionalism and kindness in dealing with customer and colleagues.
- Competitive people who can work under pressure.
- Must be responsible and on time.